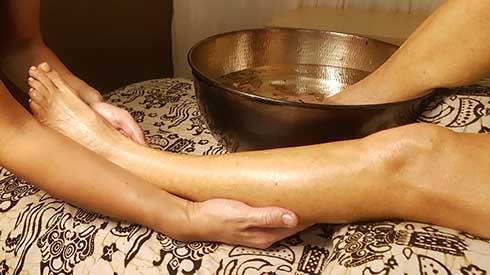 Marrakesh Ritual
Treat yourself or someone special, to the 2 hour Marrakesh Ritual Spa Package. This Coolum spa treatment includes a full back and neck massage, foot spa ritual with mineral foot soak, refine, cuticle & nail tidy, Rose Oil natural nail buff & foot wrap, finishing with a Rejuvenating facial for $250 per person. On special for $245
By popular demand, our "Marrakesh Spa Ritual" - is here to stay. Why not treat yourself, or someone you love with a day spa gift voucher, or opt for a double date and come in to enjoy this spa pampering session as a duo.
This two-hour Sunshine Coast spa package is priced at $250 per person, (on special for $245) and includes the following:
Back and neck massage
Mineral foot soak
Spa pedicure with rose oil nail buff
Reflexology foot massage
Hot towel hydration foot wrap
Rejuvenating Germaine facial
Moroccan head massage
Please call Asante Day Spa Coolum for more information about this spa treatment, to buy a day spa gift voucher, or to book in for this facial, pedicure, foot soak, and massage pamper package.