Eyelash Extension Experts on the Sunshine Coast
Are your lashes too short? Are they too straight? Have you always wanted beautiful long, thick eyelashes - without having to continually apply mascara? Well now you can achieve that glamorous sexy Hollywood look by having a set of individual Lash Extensions applied (or try our lash lift treatment if extensions aren't for you).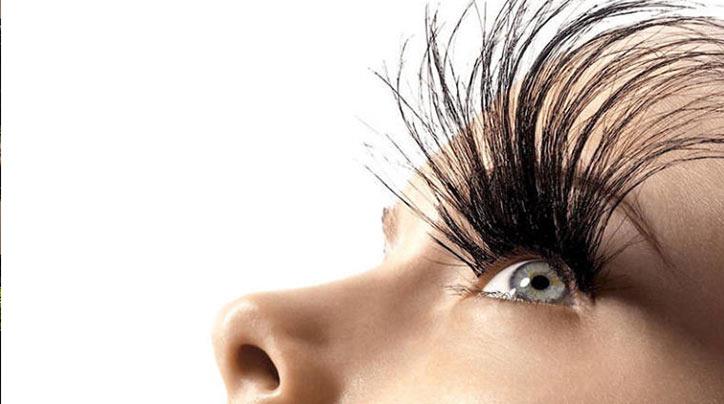 Our Coolum eyelash extension specialist's will attach single lightweight Lash extension to each of your own individual lashes creating an incredibly thick lush effect. They come in several different lengths, curl shape and thickness so we can customise the look you want. With care your new lashes can last from 4-6 weeks.
You will love your lashes so much that you never want to be without them. Your natural lash cycle is around 4 weeks so of course your extensions will naturally grow out and fall off with your own lash.
The solution to keeping your eyelashes looking fabulous forever is to have infill top ups every few weeks so that your lashes will always look great. Word of warning! These lashes can become addictive!
VOLUMNE 4D - 5D LASH EXTENSIONS
Introducing the new Hollywood look. A fan technique is used to create extra volume to lashes without the weight of excess bonding. These lashes are feather light, incredibly soft and will last a lot longer than conventional Classic Extensions. If you are a lash enthusiast you must try the gorgeous lashes!
NATURAL CLASSIC OR HYBRID LASH EXTENSIONS
If you want a more natural look but with extra length, try the Classic Individual lashes. Individual extensions are attached to your own lashes giving you extra length and curl but not thickness or volume. Hybrid Lashes are a combination blend of both Classic and Volume lash extensions, giving you a natural look with an extra wow!!.
LASH EXTENSION INFILS - from $95
To keep you lashes looking the best they can, we can do infils to replace lashes that have fallen out. We generally do this every 2-3 weeks.
Prices:
Full set of VOLUME 4D - 5D Lashes - $170
Infills of VOLUMNE 4D - 5D Lashes from - $95
Full set of Single CLASSIC LASHES - $170
Infills of Single CLASSIC LASH from - $95
Full set of HYBRID Lashes 50/50 (Classic/Volumne) - $170
Infills for HYBRID Lashes from $95
General information about eye lashes and natural shedding:-
On Average each eye has 90-120 lashes. Each eye naturally sheds 2-5 lashes every day and on average in 1 week we lose 21 lashes, 2 weeks 42 lashes and 3 weeks up to 63 lashes.
Preparing for your Eyelash Extension appointment:
Make sure there is no residue of Mascara or eye makeup left on your lashes as the glue will not properly adhere and your lashes will fall off within a few days. If you come to your appointment with any eye makeup on we will have to reschedule.
After care and cleaning your Lash Extensions:-
Do not allow your lashes to get wet for 24 hours after they are applied.
Be careful with your lashes and gently brush them up every day.
If you sleep face down, be prepared to get your infills done sooner.
Do not rub or play with your lashes as this will dislodge the bonding causing lash loss.
Gently wash your lashes, a foam cleanser is best. Use an OIL FREE makeup remover to remove any eyemake up. (If you use a make up remover containing OIL it will soften the bonding causing your extensions to come away)
LASH LIFT Includes TINT (using Ellebana)
Don't want to get lash extensions? No worries, now you can get a lash lift to enhance their natural look so they appear longer and darker. This lash lift treatment takes approx 45 minutes and includes a lash tint.
There is minimal after care required. Swim, shower & play with no fuss. Your eyelash lift can last 6-8 weeks, sometimes as long as 12 weeks depending on you lash growth and natural lash shed. Your lashes can be tinted reglarly in between and lifted again after 10 weeks, when you have grown a a complete set of new lashes.
Price:
LASH LIFT (includes tint) - $100
Please come to your appointment with no eye makeup on. After your lash lift treatment please keep your lashes dry and makeup free for 24hrs
Asante now stocks Revive 7 - a breakthrough formula that improves the length, volumne and thickness of both your eyelashes and eyebrows. Clinical studies have shown over 96% of users were excited to see an improved appearance of their eyelashes and eyebrows in only 4-6 weeks.
Call our Sunshine Coast day spa in Coolum today to arrange an eyelash extensions or eyelash lift Sunshine Coast appointment (07) 5446 5229